Unity, Unreal Engine and Cocos2D SDKs for XSolla Inc.

Free-to-play (F2P) games are exploding in popularity. Their economies are driven by subscriptions, in-app purchases, microtransactions, and virtual goods, all of which must be carefully balanced to give players what they want while funding new content creation. When it's time to implement in-game economy a smart, fast, and straightforward tool that can get the game from design to market without delay is needed.
Xsolla In-Game Store SDKs for popular game engines like Unity, Unreal Engine and Cocos2D provide the tools allowing to integrate microtransaction ideas without any additional back-end development.
Key Features
In-Game Store
Payments
Player Inventory
Authentication and user management
Demo projects
The demo projects available along with SDKs showcase how Xsolla products work together. They can be used for reference, so the new users have a great example of how certain features should be integrated into their game.
Unreal Engine Demo Screenshots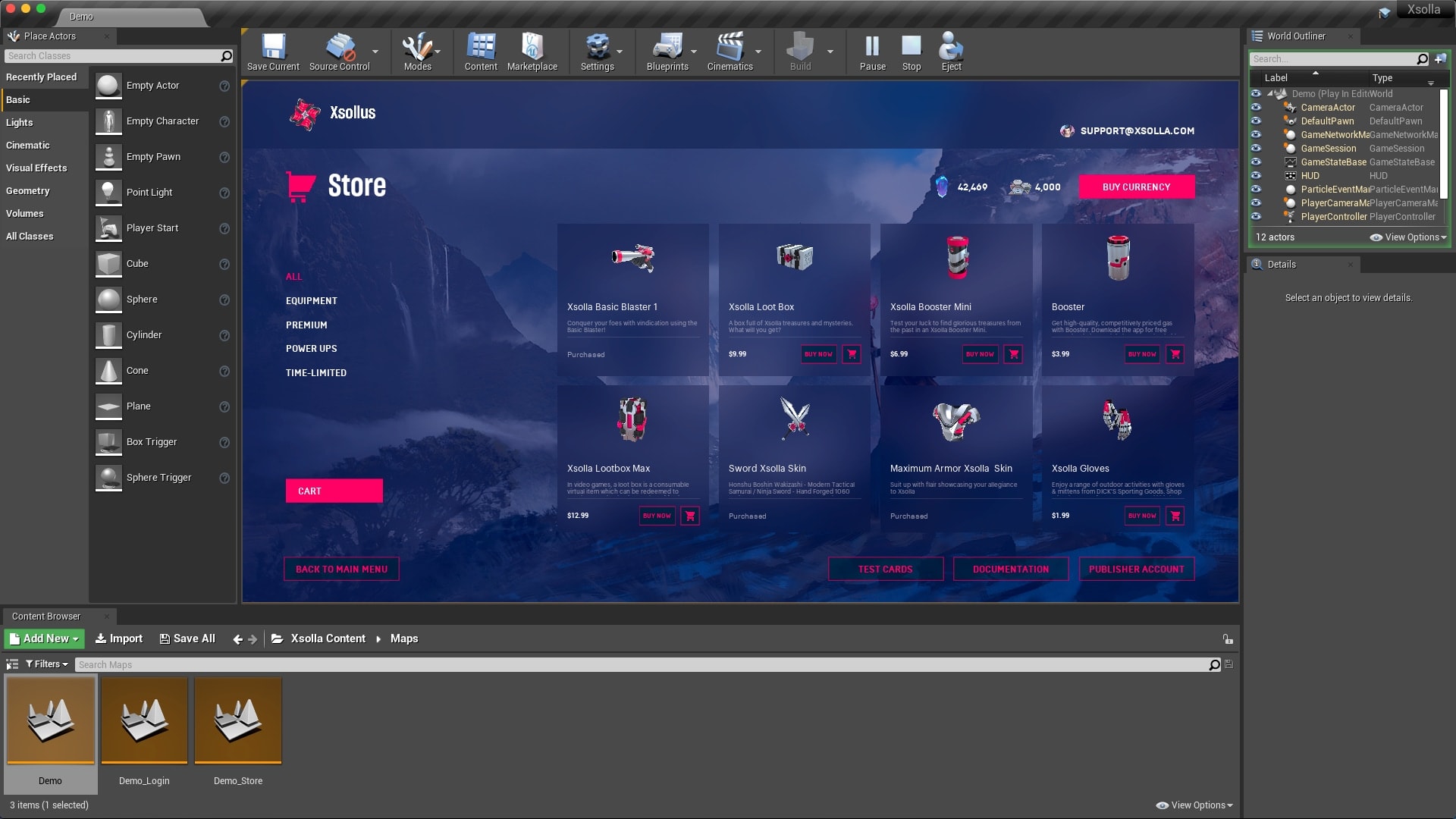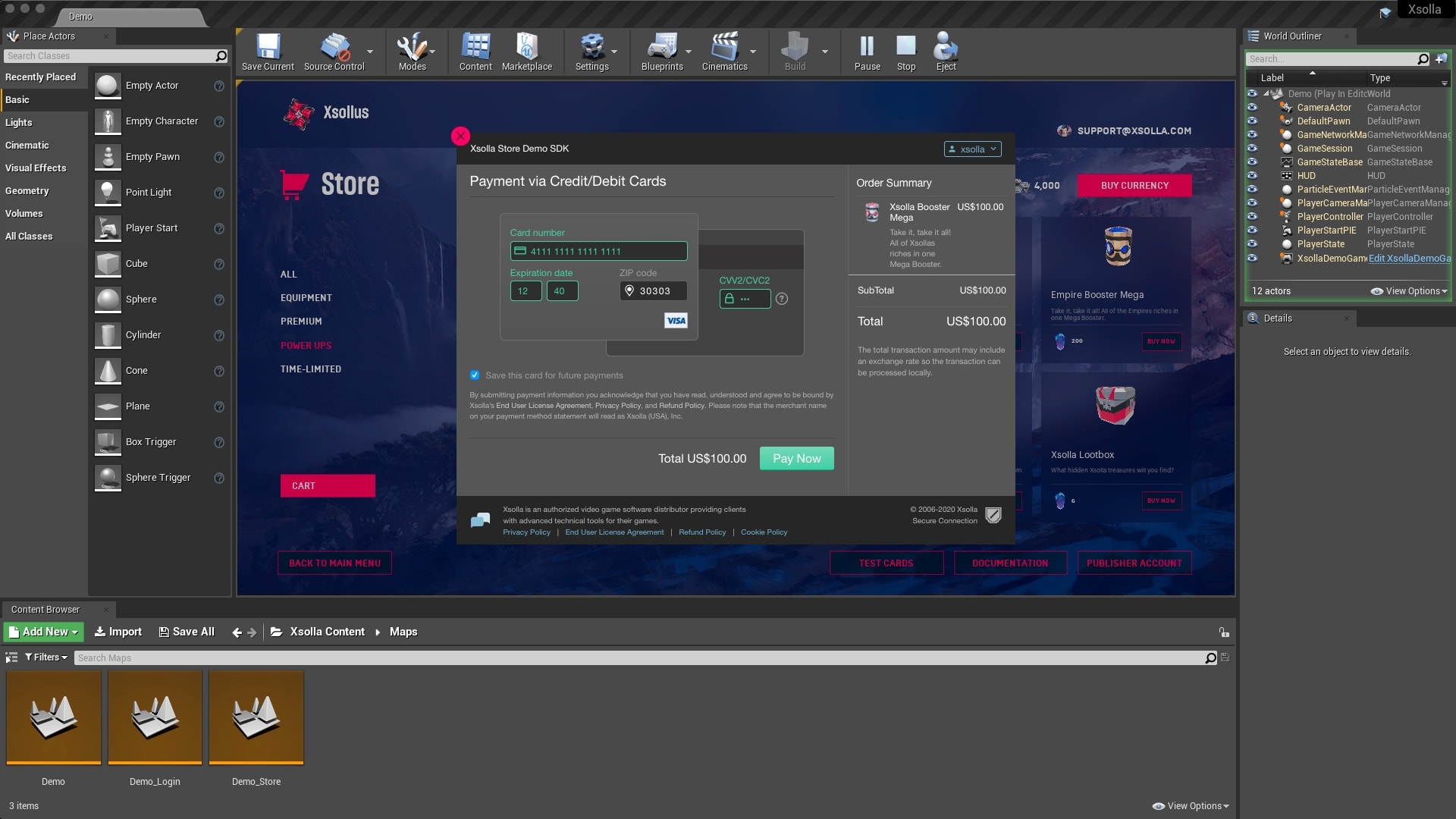 Unity Demo Screenshots